NRT support pages
Recent news
New Scientific Director and New Scheduler for the NRT: Since May, 2011, Ismaël Cognard is the new scientific director of the NRT, following JM.Martin. His home institute is the Laboratoire de Physique et Chimie de l'Atmosphère et de l'Environnement (LPC2E). He is the PI of the ms pulsar timing array project in France and was also assistant director [2011-2014] of the Station de radioastronomie de Nançay of Paris Observatory.
Patrick Thivrier, in charge of the NRT scheduling since 2011, is now retired. Before that, he spent several years as NRT operator. Many thanks to him from the whole NRT team and NRT users. The former person in charge was Nicole Hallet, retired.
Contact: icognard@cnrs-orleans.fr
JMM 10 June 2011, PC 19 October 2018.
Internet access: Since June 2010, the Nançay radio astronomy station is connected to the National Telecommunication network for Technology Education and Research (RENATER) with a 10 Gbps link, which will be used for the LOFAR station, and also for the 1 Gbps Internet access for all Nançay users. (September 27th, 2010)
Announcement of call for proposals . Next Deadline : 11 May 2021
See here. (April 12th, 2021)
«Radio astronomers have uncovered 17 millisecond pulsars in our galaxy by studying unknown high-energy sources detected by NASA's Fermi Gamma-ray Space Telescope» (Francis Reddy, 5 January 2010). The NRT is part of the 5 large radio telescope team which is in charge of the radio monitoring of pulsars for multi-wavelength studies and of the radio seaches for new objects. See the NASA press release here. JMM. 5 Jan. 2010.
Several telescope breakdowns during the period 21 December 2009 - 4 January 2010. Several sub-system failures occured during the vacation period. The receiver, the hydraulic power system and motors and a receiver control computer were partly damaged. Laurence Alsac sent the detailed information to the users on January 4th. Observations started again on Tuesday 5 Jan. 2010 at UT 13H20. JMM. 5 Jan. 2010.
David Delouche has defended his Orléans University PhD Thesis on 17th Dec. 2009. For more information, see the Orléans University information page.
Grégory Desvignes received his PhD thesis and Ismael Cognard received his "Thèse d'habilitation" on 27 Nov. 2009. Gregory's work on pulsar timing with the NRT has been supervised by Ismael. He has obtained a postdoc position in Berkeley, USA, and he is working now at MPIfR, Bonn, Germany.


Nançay Radio Telescope (NRT) general documentation
Observers' pages
NRT schedule:
current month
previous month

Observing time application form and explanations. Application form updated on 12 April 2021
TOO time: Variable or new sources may be observed on Target Of Opportunity time (according to the Program Committee instructions, or to the NRT scientific director's agreement). Please contact I.Cognard (scientific director) and P.Colom to check if a TOO observation may be scheduled. (cognard at cnrs-orleans.fr and pierre.colom at obspm.fr - August 2011).
NRT intranet (Password required - For local staff)
Teaching projects (Objectives, content and practical infos for teaching projects)
Links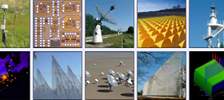 Station de radioastronomie de Nançay. General presentation of the NRT in the Nançay web pages.

---
The NRT is funded by the Observatoire de Paris, the CNRS (Institut National des Sciences de l'Univers- INSU of the Centre National de la Recherche Scientifique), and the Conseil Général of the département du Cher. The NRT ugrade (Foyer Optimisé pour le RadioTélescope, 1999-2000) was funded by the Observatoire de Paris, the CNRS and the Région Centre-Val de Loire.